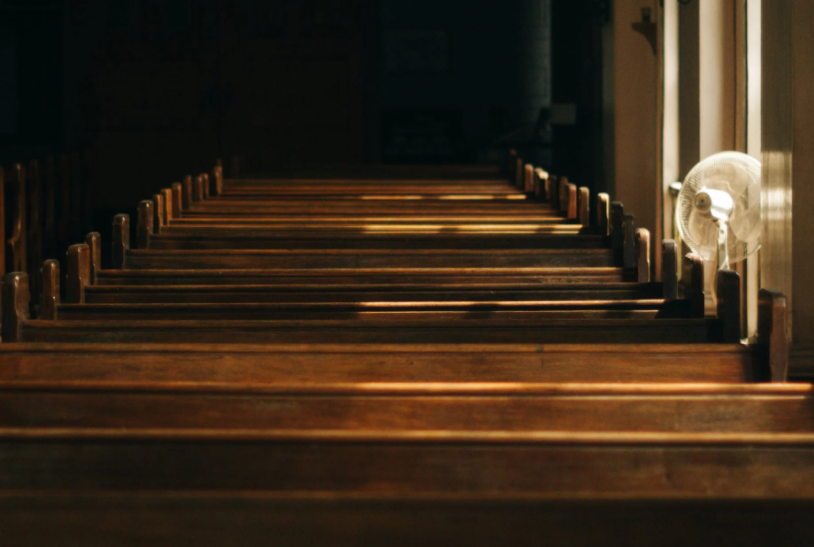 Never Again
9/29/2021
by Shane Thacker
"Never Again"
"Never again" still haunts me to this day. This was the last thing I said after leaving my first leadership position in a church. It wasn't the church, although every church has its' own problems. Then what was the issue? I wasn't on the right foundation. As a result, I was burned out, broken, losing countless hours of sleep. I was a new dad trying to do "all the right things", but the thoughts kept running through my head that I was a failure and that it was time to walk away.
Truly, it was time to walk away (in that moment in time). Even though I said, "never again will I be a leader in a church". What I didn't realize in my young age is that my heart was crying out "I don't ever want to go through this kind of ministry again." The sad reality is that many churches are revolving doors for leaders.
You and I hear it every Summer. You or your friends in ministry, the ones that were so on fire for God step up at the end of a church service and say something to the effect of "God is leading me and my family on an adventure." While it's certainly true that God sometimes leads people elsewhere, it's no secret that in many cases, people are just burned out, broken, losing countless hours of sleep, and saying "never again".
Even though this happened many years ago for me, I still tear up when I think about the pain of that awful day that I said, "never again", all because I was on the wrong foundation. Over the years, God has revealed to me how we can gravitate as leaders on the right foundation. This is why I wrote "The Total Ministry Makeover", which shows the 8 Stepping Stones of a healthy foundation. The beauty of these steps, is that these steps are relevant for you whether you're a paid staff member or not, and it doesn't matter the size of your church.
Now I'm saying "never again" in some new ways: Never again will I do ministry without these steps. Never again will I do ministry without staying on the right foundation. Never again will I let other leaders go down the same path I was on.
If you've been where I've been, I hope you'll consider The Total Ministry Makeover before you end up saying "never again". It includes group questions with each chapter, so that you can walk together in these steps with a friend.
In addition, I'm starting up a podcast this Fall, and it's based on the 8 Stepping Stones seen in my book. The podcast is pretty simple: I'm having leaders around the nation call in for advice based on their life and their ministry. We're openly stating that these are "fake names, fake locations, but REAL situations based on your life and your ministry." We're all in this together, and if I can help leaders gravitate to the right foundation for a healthy, sustainable ministry, it's going to produce healthy leaders for what will become healthy churches, leading people in their community effectively and in unity for the cause of Christ.
The Total Ministry Makeover is found here: https://www.amazon.com/dp/B096YRZD66
P.S.: Want to be one of my first guests on the podcast? I'd love to have you! Email me at shanethackerministries@outlook.com with a little about you and your situation, and I'll be in touch in the coming weeks!
About the Author
Shane Thacker has been on staff at Inola Christian Church in Oklahoma since 2016. Shane is married and has 3 wonderful children, and he strives to help lead couples on the right foundation for life and for marriage. His 2nd book, "The Total Marriage Makeover", is coming out sometime in 2023. Stay up to date by checking out his website for the books, blogs, and more, at www.shanethacker.org.
| | |
| --- | --- |
| | Youth Pastor | Inola Christian Church |